NEW ZEALAND
More images coming soon!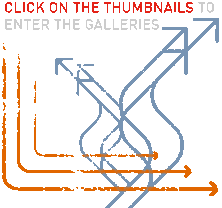 Within this gallery are photos of New Zealand or Aotearoa - the youngest country on earth. This is based on the idea that it was the last major landmass to be discovered.
The land of the long white cloud is defined by breathtaking landscapes, a dynamic national identity and fascinating wildlife. Gorgeous beaches, steaming volcanoes and geothermal activity are characteristic in the North Island, while in the South Island vast mountain chains, crisp glaciers, deep indented fjords and lush rainforests form a beautiful landscape.
In a dedicated gallery, are a series of images that reflect the Art Deco city of Napier on the
North Island
. What makes Napier unique from any other city where you associate this style of architecture (such as Paris, New York, Los Angeles and Miami) is the shear concentration of complete Art Deco structures in such a small proximity.
Art Deco made its impact on Napier years before the Hawkes Bay earthquake of 1931; however, it wasn't until the tragic events of one of New Zealand's worst natural disasters in history that Art Deco style really took off in the rapid reconstruction of the city.
To view these pictures click
here
.
© Copyright Declaration
All photos shown on this site are protected by International Copyright Law and by the Copyright, Designs & Patents Act 1988.
All images, text and ideas are the 'intellectual property' of James Carmichael.
UK Copyright Law fact sheet from UK Copyright Service.